Lithuanian version of this page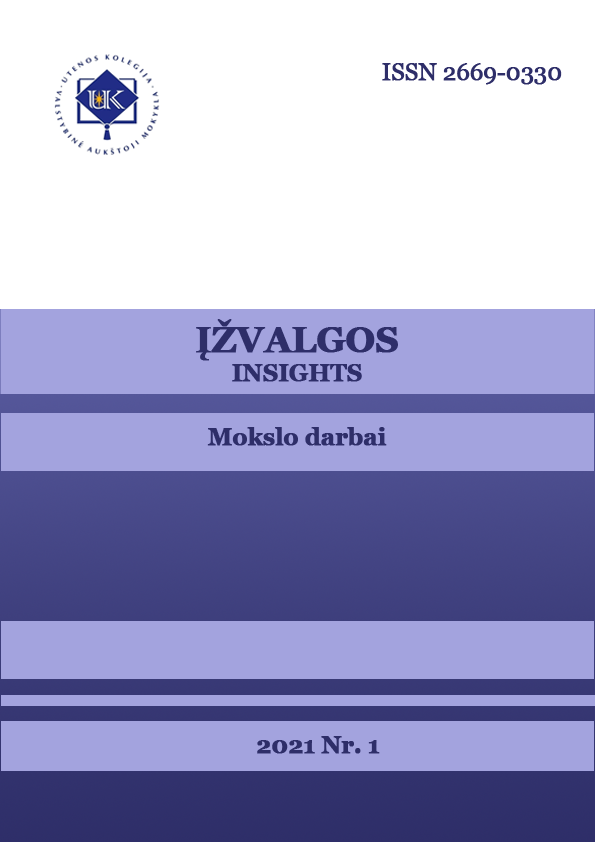 Original, not published in other periodicals scientific articles of Lithuanian and foreign authors are provided for the publishing in the periodical. In the above mentioned articles results of the authors' performed researches will be announced, theoretical and practical issues of various studies (biomedical, physical, technology, social and humanitarian) will be explained, their solutions, scientific interpretation and assessments will be presented in a distinctive way.
The journal is registered in the Index Copernicus database.
Address:
Utena University of Applied Sciences
Maironio st. 7, LT-28142 Utena
Phone: +370 389 51662
Email: izvalgos@utenos-kolegija.lt
Issues:
Journal "Insights" 2016 No. 1 (12) (published November 2019)