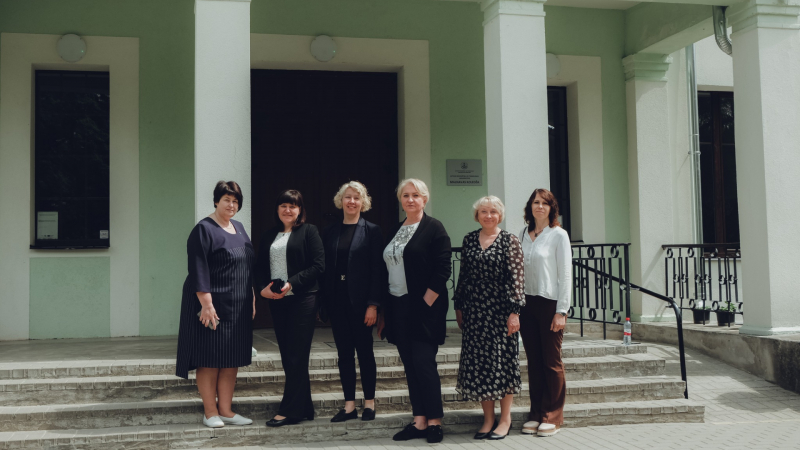 Erasmus+ visit to Malnava College of the Latvian University of Biosciences and Technologies
2023-05-26 08:03:41
May 23-24 Dr. Vaida Bartkutė-Norkūnienė, lecturers Jūratė Aksomitienė and Aušra Lankauskienė visited the Malnava College of the Latvian University of Biosciences and Technologies.
During the visit, the representatives of the faculty met with the director of LBTU Malnava College dr. Sandra Ežmale, deputy director dr. Karīne Laganovska, Head of the Studies Department Ruta Kļaviņa, Head of the Motor Transport Study Program Aleksejs Burbo, other teachers and students.
The possibilities of continuing studies for the students of Malnava College in the Agricultural Technology and Transport and Logistics Business study programs conducted at Utena College, as well as the preparation of a common short-cycle (level V) study program in the field of Tourism, were discussed.
The representatives of the college got acquainted with the 5th level study programs conducted at the Malnava College, inspected the teaching base of the Malnava College, and discussed the possibilities of student exchanges and internships. The employees of Malnava College shared the experience of organic and conventional farms while organizing internships for students.
During the visit, they visited the ecological farm "Kotiņi", the Latgalan products company "Rekovas Dzirnavas", the family restaurant "Dzīles", the Kārsava culture and history center "Līču mājas".
The visit was very informative and meaningful, clearly delineating the directions for further cooperation.