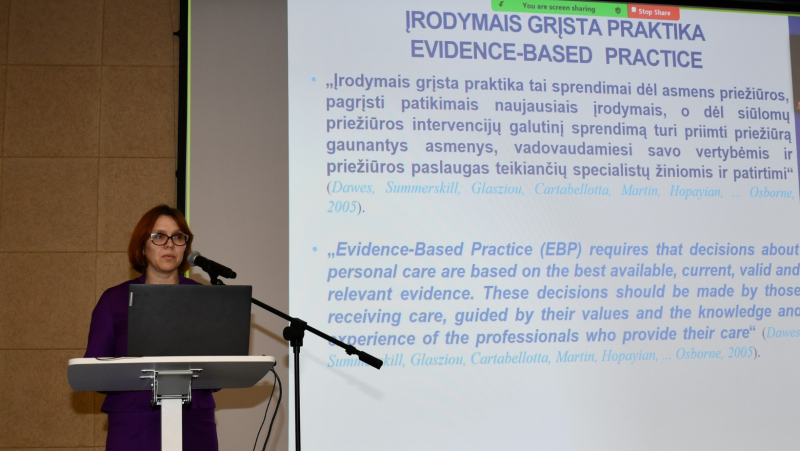 Sharing experiences of evidence-based practice
2023-04-21 10:10:00
20 April 2023 the 3rd International Scientific and Practical Conference "Evidence-based practice: from health - towards social well-being" was held at the Faculty of Medicine of Utena UAS.
As evidence-based practice becomes the norm, its application in different spheres of life is not a matter of chance but a matter of course.It helps professionals in different fields to make decisions in response to problematic issues that arise. The conference shared the most up-to-date evidence in nursing, oral care, social work, rehabilitation and cosmetology.
Participants of the conference included representatives of Utena UAS and partner institutions from Lithuania and abroad.